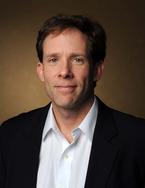 by Douglas Sams, Commercial Real Estate Editor
With plans for additional West Midtown projects popping up, The Allen Morris Co. has tweaked the design of its proposed $210 million development along Howell Mill Road, as it aims to break ground later this spring.
The Coral Gables, Fla. developer, one of the largest in the Southeast, is planning a landmark project for the rapidly changing Howell Mill corridor: 409 apartment units, 185,000 square feet of office space and 30,000 square feet of ground floor-retail that could include an organic grocery store.
Chairman and President Allen Morris said the exterior of the residential building has been changed to a corrugated silver steel finish. It's a nod to the gritty history of an area just west of the former Atlantic Steel Mill that is now known for its mix of popular intown restaurants, shops and skyline views.
Morris said he worked with architects to change the original design of the apartment building from a very dark finish to one that is "more textured so sunlight can play off of it." Morris added, "We did light studies to see how the sun interacts with the building as it moves across the sky to create this sense of texture and depth."
Morris also said the overall project team, which also includes Jones Lang LaSalle Inc. (JLL), has refined the amenities of the office building.
"The offices will be industrial chic and should feel authentic like Ponce City Market, except that it will be new and not constrained by the walls of an old warehouse," he said, referring to real estate company Jamestown's successful redevelopment of the former Sears Roebuck & Co. building in Atlanta's Old Fourth Ward.
Morris said each level of the new 12-story office building will have outdoor terraces overlooking West Midtown and the Atlanta skyline. Miami-based architect Chad Oppenheim and Warner Summers Architecture are designing The Allen Morris Co. project, which will be called Star Metals. It's taking shape on the old Star Iron and Metal Co. scrap yard at 11th Street and Howell Mill Road.
The project could break ground by the second quarter, Morris said. But, that depends on how the market fundamentals and lending environment continue to evolve.
Financing new apartment construction and spec office has been difficult for many developers. It's a sign of some concern apartment supply is outpacing demand. Recently, renters are seeing more concessions in some intown neighborhoods, such as Buckhead.
Plus, after the over-development of Atlanta office towers in the previous development cycle, lenders have been reluctant to finance spec buildings, or those without tenants signed to leases before construction begins.
However, Atlanta job creation remains steady, with the metro region ranking tenth nationally for job gains between November 2015 and November 2016, according to the Department of Labor.
Another closely watched development: how successful President Trump is at loosening financial regulations stemming from the Dodd-Frank Act. What effect that will have on real estate financing remains uncertain.
The Allen Morris Co. is discussing term sheets with a construction lender for the Star Metals project. Morris declined to release the name of that lender.
West Midtown is rapidly transitioning from its industrial past, and new projects are entering the planning and development pipeline. For example, Georgia Tech is seeking developers for an 11.5-acre site at Howell Mill and 14th streets.
The Atlanta Humane Society recently put its nearly 80-year-old West Midtown headquarters — also on Howell Mill — on the market. It has hopes of getting over $3 million an acre for the property, which could be turned into another mixed-use development.
The Allen Morris Co. first announced its Star Metals project last year.
"Maybe we sparked a little something with our announcement," Morris said. "People are embracing the future of West Midtown, and people seem to get our vision for this project and the area."
http://www.bizjournals.com/atlanta/news/2017/02/07/new-design-unveiled-for-210-million-west-midtown.html